Abstract Submission
HOMEAbstract Submission
Guidelines for Full Paper Submission
Reading through these guidelines will give you the format in which the full paper should be submitted. Follow this website for the deadline for submission. Early submission is encouraged as it helps us to manage the review process in a timely manner.Please note that submission guidelines should strictly be followed by the authors. Author(s) should affirm that the material has not published previously.
DOWNLOAD FULL PAPER SUBMISSION MANUSCRIPT
DOWNLOAD FLYER
Important Dates
31st July 2022          Full Paper Submission Deadline
31st August 2022       Notification of Acceptance
30th September 2022   Registration Deadline
18th - 19th October 2022Conference Date
Publication
All accepted full paper will be published in the conference e-proceedings with ISBN.
The selected full papers will be accepted through a double-blind reviewed process for Sri Lankan Journal of Real Estate.
About Us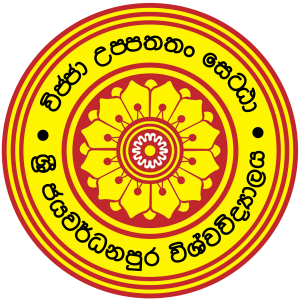 International Conference on Real Estate Management and Valuation (ICREMV) is oraganised by Center for Real Estate Studies,
Department of Estate Management and Valuation,
Faculty of Management Studies and Commerce,
University of Sri Jayewardenepura,
Nugegoda, Sri Lanka.
Academic Partner

Collaborative Partners